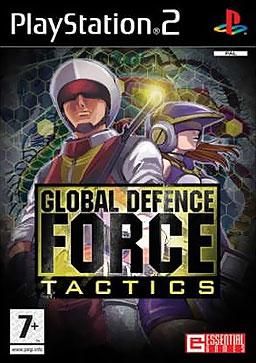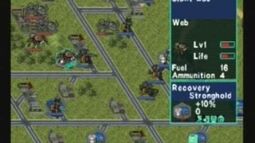 Global Defence Force Tactics (THE地球防衛軍タクティクス) is a PlayStation 2 turn-based strategy game developed by thinkArts released in Japan on July 25, 2006 and in Europe on June 28, 2007.
It is variously known as Simple 2000 Series Vol. 103: The Chikyuu Boueigun Tactics in Japan and both Earth Defence Force Tactics and Global Defense Force Tactics in Europe.
Gameplay
Players assume the role of a GDF Commander and control GDF units in turn-based missions against the Invaders. Missions take place on 2D hex-maps, with attacks depicted by brief animated cutscenes, which may be toggled on and off in the options menu.
The game has 50 stages for the campaign of GDF + 50 stages for the campaign of Invaders. Through the stages the level of units increases, they get a new weapons, which in the game are 393 different types.